THE PROCESS
FROM GASCONY, FRANCE
A grape based Spirit with a 700 Year Old history. The Oldest Spirit of France.
An artisanal product, crafted in small quantities.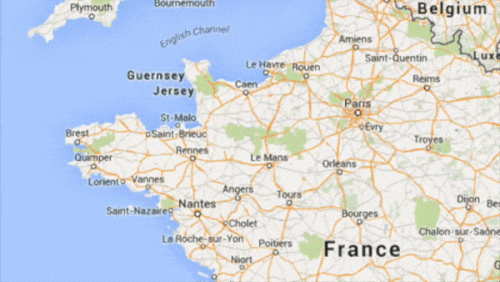 WE CHOOSE THE GRAPES
Armagnac can be made from tens of varieties of grapes, but in practice only four are used: Ugni Blanc, Colombard, Folle Blanche and Baco.
The grapes must be totally clean and pure, no additives whatsoever.
WE MAKE WINE
Low in alcohol, only around 9% and acid enough so the chemical reactions work better. The lower the alcohol degree, the better the concentration of aromas.
All natural, no additives included. The finished wine is put to rest.

WE DISTILL
Between October and March, 95% of Armagnac is single-distilled in copper column stills that run continuously at low temperatures.
Except our Blanche Armagnac where double distillation in pot stills is the norm. This would normally be absolute sacrilege, but in the case of creating a refined, expressive and versatile Blanche it's the perfect choice.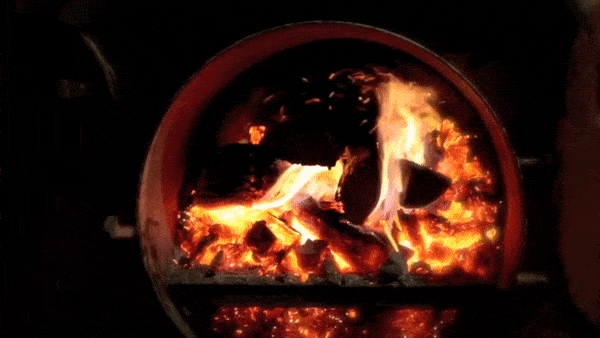 WE AGE IT OR NOT
For making Blanche we vat the spirit into inert containers for at least 3 months. Then we certify it by a panel of authorized tasters from the BNIA, the A.O.C.
For making Armagnac we put the spirit to age in « pièces »: 400 litre oak casks from the forests of Gascony or Limousin. Gascon oak tends to give more tannin, Limousin more vanilla.

WE AGE
These« pièces » are stored in cellars where humidity, dryness and temperature are in balance, then the spirit becomes mellow and ages harmoniously.
Once the Armagnacs have reached maturity, the Cellar Master ends the aging process and places them first into very old casks and later into large glass containers called "demijohns", where they may rest for many decades with no air contact, with no more wood extraction and evaporation.

WE CREATE ARMAGNAC
Like the "master nose" and his perfumes, Eric, our Cellar Master subtly blends together various Armagnacs, combining different ages and flavours, creating genuine harmonies, like a painter or a musician.
Rigorously, with experience and intuition, he strives to achieve consistent quality in his blends.

WE HUNT FOR VINTAGES
It is a specificity in Armagnac that corresponds exclusively to the year of harvest.
By the regulations, vintages only have to be older than 10 years. But most of the best vintages may be anywhere from 30 to 100 years old.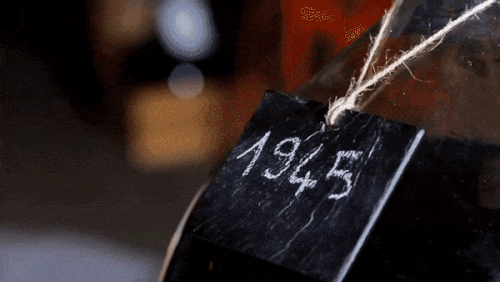 WE DRINK IT NEAT !
Rare and Precious, Armagnac is a product of man's mastery over time, and only once is tasted does it reveal its true meaning.

WE MIX IT !
We practice the art of mixing drinks by creating innovative cocktails.
Blanche has a great flavor profile for mixing with any fruit imaginable, and is a perfect base for savoury and spicy cocktails
We use Armagnac in a number of classic cocktails and in more sophisticated drinks that include just a few ingredients in some very unique flavor combinations.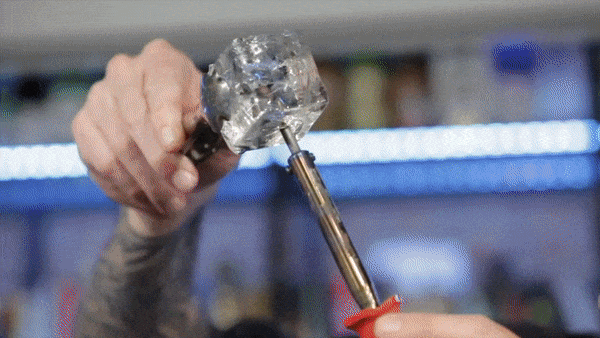 EXPLORE THE VERSATILITY OF ARMAGNAC !